Whether building a new walk-in closet or renovating an existing storage space, the choice of lights is important. Light fixtures in any small closet can add safety, convenience and even aesthetics. While lighting is not required by the National Electrical Code (NEC), it does contain specific mandates for the types of light fixtures as well as minimum clearance space allowed in closets.
NEC Requirements for Closets and Small Storage Spaces
As outlined in Section 410.16 of the NEC (NFPA 70-2017), luminaries in clothes closets must be:
(1) Surface-mounted or recessed incandescent or LED luminaires with completely enclosed light sources
(2) Surface-mounted or recessed fluorescent luminaires
(3) Surface-mounted fluorescent or LED luminaires identified as suitable for installation within the close storage space
In addition, permitted luminaire types must also meet minimum clearance requirements. Depending on the lighting type, the space between the fixture and closet contents requires up to 12″ of clearance. But what if you don't have the necessary space?

DRD5S Surface Mount LED: Closet Ready
Available in Round or Square, the DRD5S Surface Mount LED is rated for installation within a clothes closet storage space. So no matter the clearance, the 750 lm DRD5S can be utilized, even in direct contact with closet contents.
DMF engineers conduct rigorous thermal testings to ensure the safety of our products. The DRD5S underwent further third party testing, where it passed the United States UL Closet Rating Test. And like all of our lights, we back the DRD5S with a five year, 50,000 hour guarantee for even more confidence and peace of mind.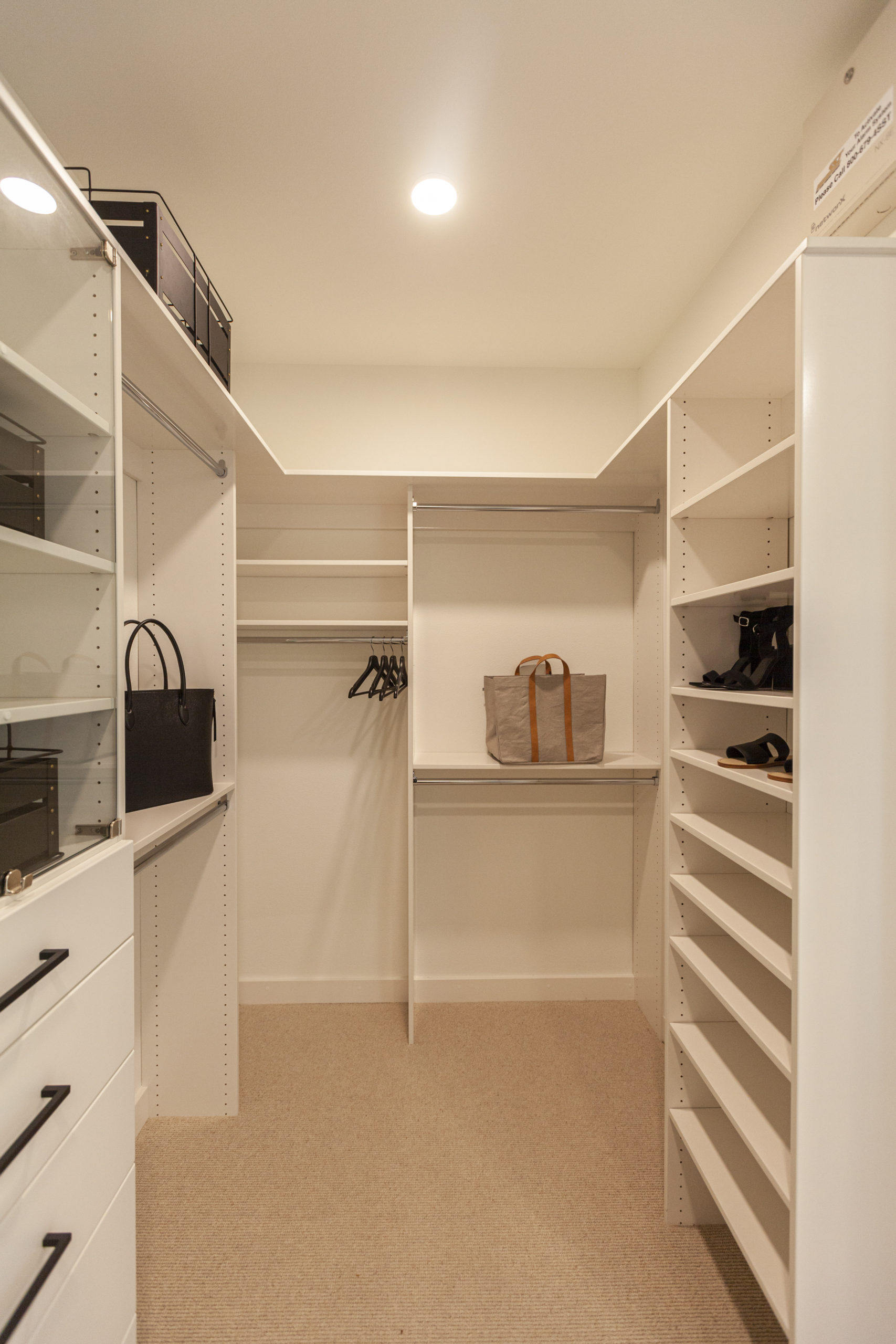 Learn more about the DRD5S Surface Mount LED.